Conservatorship
Lansing, Michigan Estate Planning and Conservatorship
What Does It Mean To Be Placed In Conservatorship?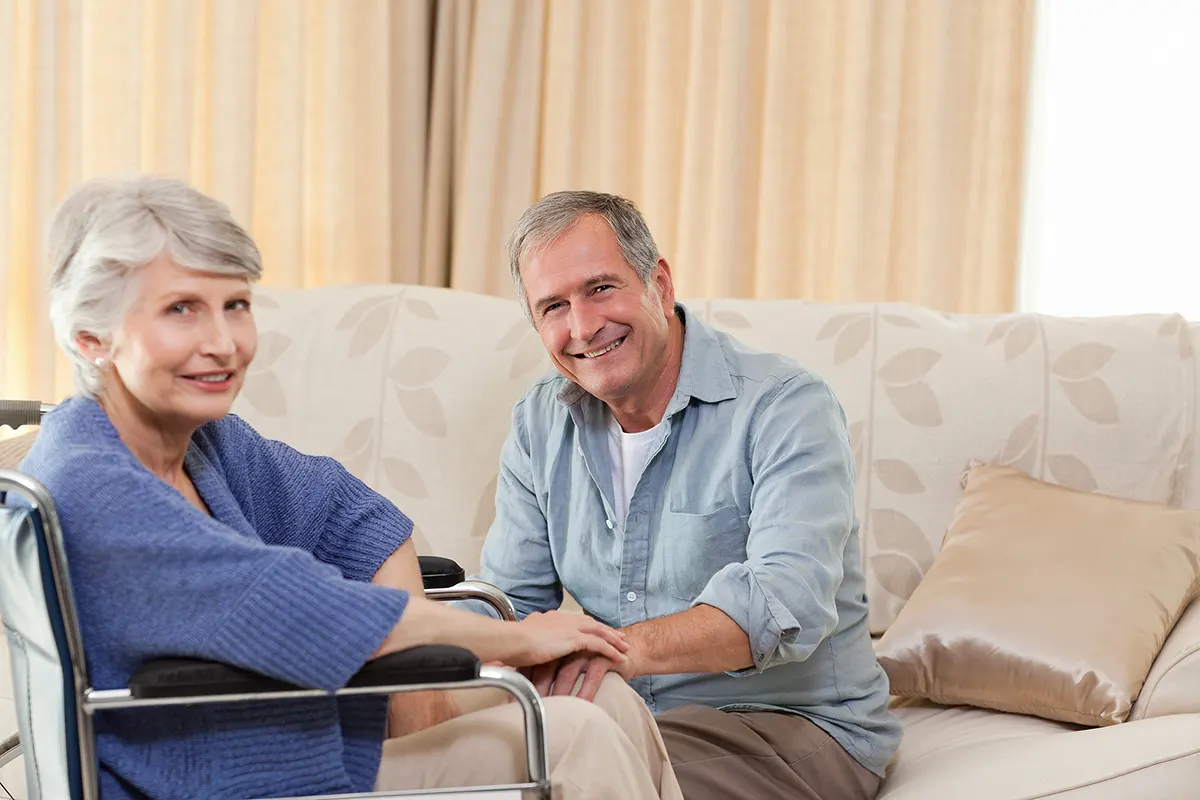 Conservatorship is a legal process whereby a court appoints a person or organization to care for another adult who is deemed partially or entirely unable to manage their finances, assets, and health due to old age or physical or mental limitations. A person under conservatorship is classified as legally protected. The appointed person, who is referred to as the conservator, is legally obligated to make decisions and act on behalf of the legally protected individual. This can take several forms including; guardianship of the person, guardianship of the estate, among others.
Should you become incapacitated due to injury, illness, or mental decline, a conservatorship lets you appoint a person to make decisions on your behalf. Estate planning is an invaluable tool that allows people to choose a conservator should they have mental or physical problems that impede their ability to manage their affairs. Some people utilize this tool to name a guardian who would take care of them in case they become incapacitated. Should you become incapacitated and you don't have the proper planning in place that names one, conservatorship will be established through a probate court proceeding. Adult guardianship entails taking away a person's rights and freedom; hence the process must be subjected to scrutiny from the probate court.
Due to the formalities involved, this requires expert legal guidance by a professional attorney. Our firm can provide you with a seasoned Lansing conservatorship lawyer through this complicated process to advise you about a range of options based on your needs and situation. At Leydorf Law Firm, PLLC, we've handled countless conservator proceedings in Michigan hence you can trust as to guide you through the process with the utmost professionalism.
Petitioning for Conservatorship
Conservatorship is granted when an individual is no longer able to make decisions on their behalf. To obtain adult guardianship, the interested party must prove to the probate court that it is warranted. The first step towards obtaining conservatorship is filing a petition in a probate court requesting the court to declare the incapacitated individual incompetent. Examples of people who would petition the probate court include:
An adult child of an aging parent who cannot make competent decisions
A parent of an adult child who is unable to make competent decisions due to disability or drug addiction
In some cases, individuals can file these petitions in secret, and therefore conservatorship can be granted without the knowledge of family and friends. Adult guardianship is commonly associated with disputes among family members whereby each person may claim to be best placed to take on the role. State laws govern the process, so the interested party must prove that the person in question is incapacitated. The courts will only grant adult guardianship if there's sufficient evidence to show that the person is so impaired that he or she is incapable of taking proper care of themselves, their property, or their dependents. If the court grants guardianship to the interested party or any other person, the incapacitated person is referred to as the individual's "ward." However, before moving forward in Lansing with the conservatorship process, it is important to retain a qualified attorney for assistance.
State Regulations to Qualify as an Adult Guardian
According to state adult guardianship laws, a conservator must be at least 18 years and be of sound mind. Besides, they must be physically and financially capable of caring for the "ward." The law also requires them to be of good moral character and not have a felony conviction that involved harm or threat to a minor. State courts usually grant adult guardianship to close family members, but it doesn't always have to be a relative. Any person interested can be allowed to serve provided they prove they're best suited for the position. If the relatives of an incapacitated person are unwilling or unable to serve, the court will appoint a professional or public guardian. This decision is always less than ideal because it could lead to financial exploitation and even physical abuse of the incapacitated person. Considering the downsides, it's essential to name a conservator in your documents to avoid the court process with the help of a Lansing attorney.
What are the Roles of a Conservator?
When granting adult guardianship, the court can give the individual complete control over a person's life, depending on the extent of incapacity. The court can grant either guardianship of the person or guardianship of the estate.
In guardianship of the person, the individual is granted the responsibility of making decisions relating to their ward's medical treatment, residence, and other personal issues. Guardianship in estate allows them to manage the ward's estate, income, legal actions, insurance claims, and assets.
Some of the responsibilities of a conservator include:
Taking charge of the ward's meals, clothing, personal care, housekeeping, transportation, recreation, and overall well-being.
Making decisions on where they reside.
Making medical decisions, including paying their medical bills.
Making decisions affecting their quality of life.
Protecting the adult from financial exploitation by creditors.
Ensuring living conditions are in good shape.
Providing consent for medical treatments.
Deciding how the conservatee's assets are invested.
Proper management of Financial affairs.
Ensuring income taxes are filed and paid as needed.
Making crisis decisions.
Keeping records of expenditures and financial transactions and making regular reports of the financial accounts to the court.
A conservator has a legal obligation to make decisions in the ward's best interest. Most importantly, they must not use the ward's resources for their personal gain. That means a guardian can be sued by interested parties if there is a reason to believe that they did not act in the ward's best interests.
What are the differences between conservatorship and guardianship?
The main difference between conservatorship and guardianship is that conservatorship is a legal status conferred on a person to manage the financial affairs of another, while guardianship is a legal status that gives a person the authority to make personal decisions for another.
Other key differences between conservatorship and guardianship include the following:
A Conservatorship is typically used when an individual is unable to manage their own financial affairs, while guardianships are generally used when an individual is unable to make personal decisions for themselves.
A Conservatorship can be temporary or permanent, while guardianships are generally permanent.
A Conservatorship can be voluntary or court-ordered, while guardianships are typically court-ordered.
Guardianship may be necessary if an individual is unable to make decisions about their medical care, living situation, or other personal matters. Conservatorship may be necessary if an individual is unable to manage their own finances.
It is important to note that conservatorship and guardianship are two different legal status', and as such, they confer different rights and responsibilities. It is important to consult with an attorney to determine which option is best for your particular situation.
Conservatorship is not a light matter that should be handled casually. It's a matter that involves losing one's rights and freedom. The best way to protect yourself should you become incapacitated is by using estate planning to name them ahead of time. This will help you avoid the court process and allow you to choose a preferred guardian instead of letting the courts decide for you.
If you need a reliable Lansing conservatorship lawyer, contact the firm today.